Post War Slump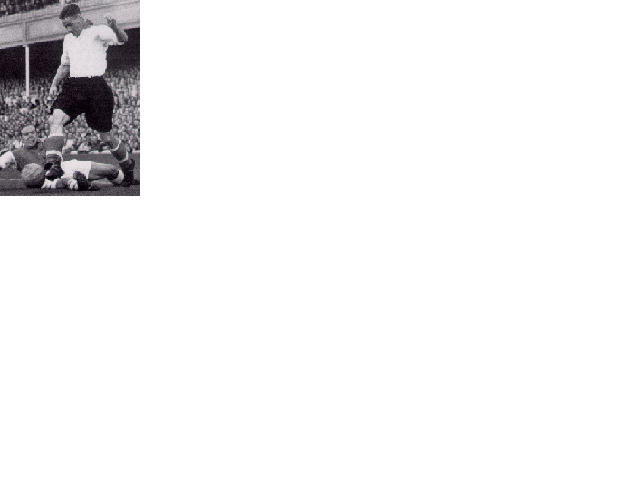 Left - Billy Liddell,wonderful winger and centre forward. He scored almost willingly during his seasons with the Reds, many of which are spent in and out of Division 1.
After WWII, Liverpool fared rather badly in the league. They did play in the FA Cup Final in 1950 against a strong Arsenal side. The Reds lost 2-0. In 1952, manager George Kay retired due to ill health. Kay had been managing the team for 15 years before his retirement. Don Welsh succeeded Kay as manager.
In 1952-53 season, Welsh's Liverpool side narrowly avoided relegation. They would not be so lucky the following season, finishing last in Division 1, Liverpool would played in Division 2 for the first time in 50 years. In 1955, Liverpool finished 11th in Division 2, lowest position in the Reds history ever. Soon after, Welsh became the first Liverpool manager to be sacked in 1956.
During these years in both divisions, Billy Liddell provided thrills to the crowd. Liddell despite the team's poor performance still fascinated the loyal Anfield crowd then. Without him, Liverpool could have declined further. Also in the side during the years in Division 2 was Ronnie Moran, long time servant of the club. (he recently retired after more than 30 years of association with the club)
Under Phil Taylor, Welsh's successor, Liverpool came narrowly close to promotion on few occasions. However the Liverpool management had become rather impatient by then. Phil Taylor, mentally exhausted after season after season of frustration decided to part with the club. He knew that his end at Liverpool would be coming soon. On 12 November 1959, he resigned, paving the way for a legend who would transform the fortunes of the club.
How it all began Pre Shankly days The Resurrection
Bob Paisley's Era Fagan and Daglish A whole new Era